What about my kids?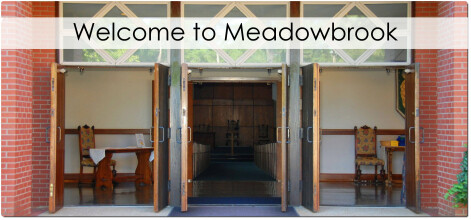 What about my kids?
We love kids! We have multiple opportunities for your children to participate and learn about becoming Jesus followers. For your child's safety, we require that all children in the 2nd grade and below be checked in/out by a parent or guardian.
Classes begin at 9:30 for all ages. During our worship assembly, a safe and clean nursery is provided for ages birth-two years. It is staffed by a loving group of volunteers who provide the exceptional care for your little ones, and is located in the same room as the nursery class.
After classes, kids ages three to 2nd grade have the opportunity to experience Kids For Christ, KFC, Meadowbrook's Children's Church. This runs from 10:30 until the worship assembly is finished. Parents should pickup their children from the the KFC room on the second floor in the Education Building.
Kids from the 3rd grade up are invited to join in Meadowbrook's worhip gathering immediately following class.