We are currently in the process of hiring a pulpit minister. The guest speaker schedule is below:
4-7-19; Geoff Sikes
4-14-19; TBA
4-21-19; Richard Hughes
4-28-19; Marsh Wade
5-5-19; Will Collins
5-12-19; Terry Smith
5-19-19; David Jackson
5-25-19; Jim Latham
6-2-19; Brad Blake
6-9-19; Keith Parsons
6-17-19; Brian Cunningham
6-23-19; Taylor Walling
6-30-19; Brad Blake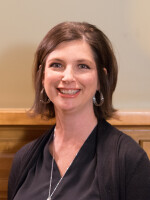 Amanda Box
Connections Minister
e:
As Connections Minister, Amanda coordinates small groups, works with new members, and serves as the communication hub for the ministry leaders. She is passionate about helping people use their gifts for God. Special talents include drinking large amounts of diet coke. Previous career adventures include all things communication and she still conducts communication training for churches, business and industry. Amanda served a ten year tour as a full time college professor and also spent four years as the public relations professional for a non-profit. Amanda earned a B.A. in communication from Freed-Hardeman University and a M.S in communication from Mississippi College. Amanda and her husband Chuck have three children: Trey, Isabelle and Hazel.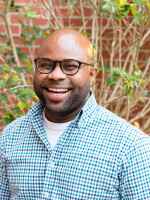 Marsh Wade
Student Minister, Finance Manager
e:
Marshall Wade is originally from Memphis, TN, while also spending a significant amount of his childhood in Saginaw, MI. He graduated from Oklahoma Christian University with a double major in Accounting and Vocational Ministry, and a minor in International Studies. He also earned a Master's degree in Christian Ministry from Abilene Christian University. He enjoys reading, traveling, playing billiards, and biking if the weather is nice. Marshall is married to Emily Wade, an eighth grade literature teacher at Brandon Middle School.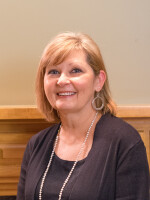 Belinda Melson
Administrative Assistant
e:
Belinda has been the face behind the front desk at Meadowbrook since June 2000. As administrative assistant, she juggles many responsibilities including publishing the weekly bulletin and mid-week announcements, maintaining and communicating prayer requests and updates to elders and ministers, scheduling the church calendar, greeting visitors and vendors, issuing keys, handling phone and mail duties, and the list goes on.
Belinda and her husband Pete have been members at Meadowbrook since January 1995. They have two sons, Erik and Ian.
Ray has been on staff at Meadowbrook since 1991. He knows pretty much every nook and cranny of the nearly 60,000 square feet Meadowbrook has under roof. He is a jack-of-all-trades, and a master of some. No job is too big or small for him. Ray loves to spend his free time hunting, drag racing (legally) and watching his Philadelphia Eagles.